Beiträge getagged mit Jupiter Jones
THANK YOU! IT HAS BEEN AN AMAZING YEAR!
More than 250 days away from home and many many concerts!
A Special Thanks goes out to: SEA + AIR, EKLIPSE, HONIG, LEIF AND THE FUTURE, Allie, Jupiter Jones and Crew, Sascha Krüger, Eveline Tómasisdóttir, Dominik Liebich for the great time on Tour!
Additionally I want to thank Lewitt and Dirk Decker for their great support.
As well as I want to thank High Tide Studios and SAE Cologne.
And thanks to everyone I met on the road during the year.
And finally a huge thanks to my family, it would have been impossible without your support.
See you in 2014!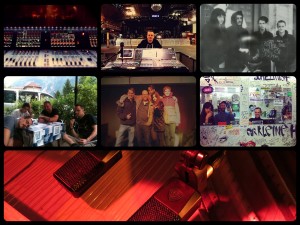 Hello
Die letzten Shows für dieses Jahr stehen an.
Und es sind ein paar schöne Supportshows.
SEA + AIR supported Jupiter Jones auf der Feinen Bonsche Tour und Eklipse supported die Band The Mission.
Außerdem spielen SEA + AIR noch 3 Homecomingshows auf die ich mich ebenfalls sehr freue.
See you all on the road!
Lukas